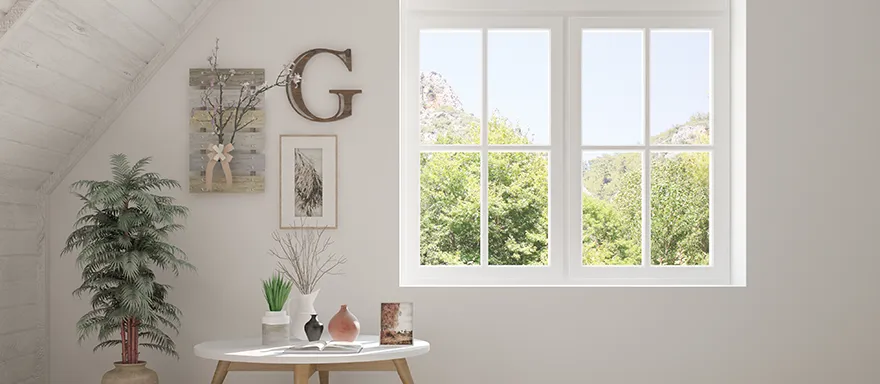 When to Replace or Repair Your Windows
As windows age and weather the elements, homeowners can find themselves faced with a challenging question: Repair or replace? While replacing a window is a surefire way to remedy any noticeable issues, it's also a decision that comes with noteworthy financial ramifications. Sometimes, of course, this option can save you money in the long term, as newer windows are often more energy efficient. But other times, the wisest decision is to find a suitable repair that will keep your current windows standing strong for years to come. So how do you decide which option is right for your property?
Consult the Professionals
You can start by inspecting your current windows. You'd be surprised what experienced professionals can repair. Common issues like jammed sashes, wood rot, or malfunctioning parts can often be fixed with a little upkeep. Certain part replacements might even be included in your warranty, giving your home an extra layer of protection. For all these reasons, it's best to contact a trained expert if you are considering replacing your windows outright—just to make sure you can't meet the same needs through some swift renovations.
Upgrade for Energy Efficiency
One of the most common reasons homeowners will replace their windows is to increase the energy efficiency of their homes. Believe it or not, though, there are several steps you can take before taking such a drastic step. Caulking and weather stripping are great techniques for better regulating the temperature of your home. Likewise, the addition of storm windows and screens can further bolster your insulation.
Contact Dr. Exteriors
Of course, some situations certainly call for an outright replacement. If your window is showing severe signs of wear and tear, upgrading might be the best choice you can make. Be sure to do your own research before making any decisions. And if you're trying to decide on what's best for your home, reach out to our proven experts at Dr. Exteriors. Our team is more than ready to assist you with each step of your window repair or replacement, personalizing our process to the distinct needs of your home. Call us to get a free quote today!